ScopeFly for the Trijicon ACOG [2009-08-18]
(Originally written 08-18-09)
I purchased my first Trijicon TA11 in 1998. With the TA11, TA31, TA33, and several other ACOGs, daylight illuminiation is provided by a fiber optic tube that is located on the top of the ACOG.
One of the first things I noticed about the TA11 was due to the fiber optic being on top, during a bright sunny day, the the fiber optic tube would gather too much light and the effect would be that the red reticle would "bloom".
For those who don't have any experience with a ACOG with a fiber optic reticle, the best way I could describe reticle bloom is, take an Aimpoint and put it on a setting to where the red dot is visible but the outter edge of the dot is crisp. Now turn the brightness knob up 3 or 4 clicks. The reticle is so bright that you have a blooming effect.
For years shooters have covered the fiber optic tube on their ACOG's with black electrical tape and various other items to help control how much light enters the fiber optic tube.
The down side to tape is that as lighting conditions change you need the ability to expose more or less of the fiber optic tube. Tape doesn't lend it's self to being repeatedly removed and replaced. Tape leaves a sticky residue that attracts dirt, sand, and debris.
I met Chris several years ago at some of the local matches that we both compete in. At a recent match Chris showed me a ScopeFly for the Trijicon ACOG scopes.
Description of the ScopeFly from Chris' website:
The ScopeFly allows you to easily regulate the brightness of the scope's reticle by adjusting how much of the fiber optic is exposed to ambient light. This makes for quick and easy adjustment from a very dark reticle to a very bright one. The ScopeFly is designed specifically for the Trijicon ACOG® TA-11.
ScopeFly attaches to scope using hook & loop (aka VELCRO®) fasteners. Requires placing adhesive backed hook material on scope. Kit includes everything needed to install ScopeFly on your ACOG®.
I was impressed with the ScopeFly, especially considering the price.
While talking about the ScopeFly at a match I told Chris that he should consider making the ScopeFly for the TA31, because there are a lot of TA31's in service with the US Military and he should consider removing the zipper pull tap and replacing it with 550 cord. The 550 cord would help with noise discipline and you just can't look cool with a big YKK zipper pull tab hanging off your ACOG.
In a recent discussion with Chris he informed me that he was going to be making ScopeFly's for the TA31 and current production would have 550 cord in place of the zipper pull tab. Chris also informed me that he had improved on the design a little as well.
It's a useful product that I thought others here may be interested in. www.3gunstuff.com
Pic of the ScopeFly installed on a Trijicon TA11 ACOG (note the zipper is part way open to let in just enough light so the shooter can see the reticle, but not enough light as to make the reticle so bright that it blooms):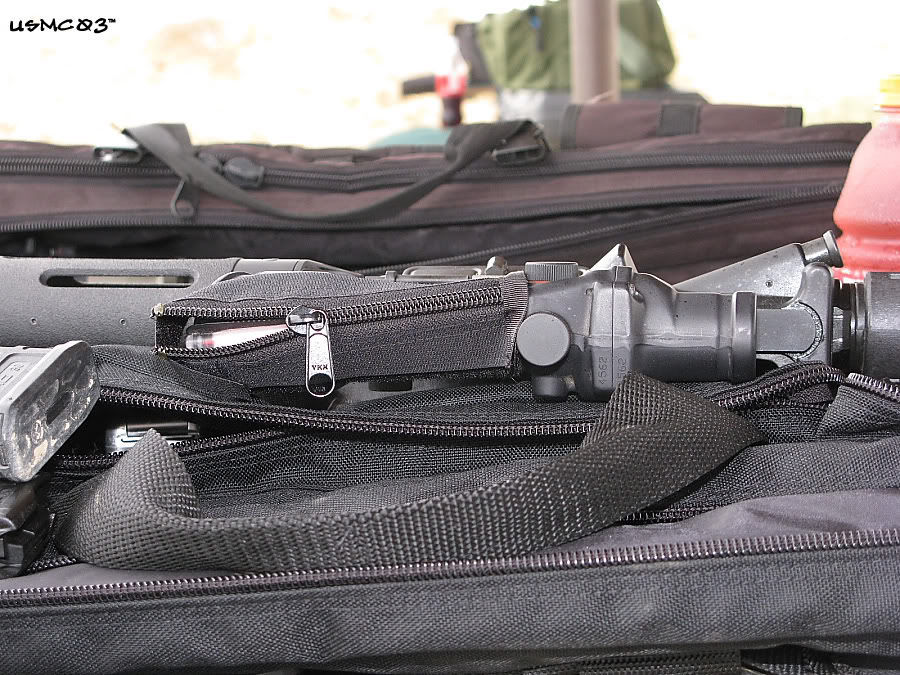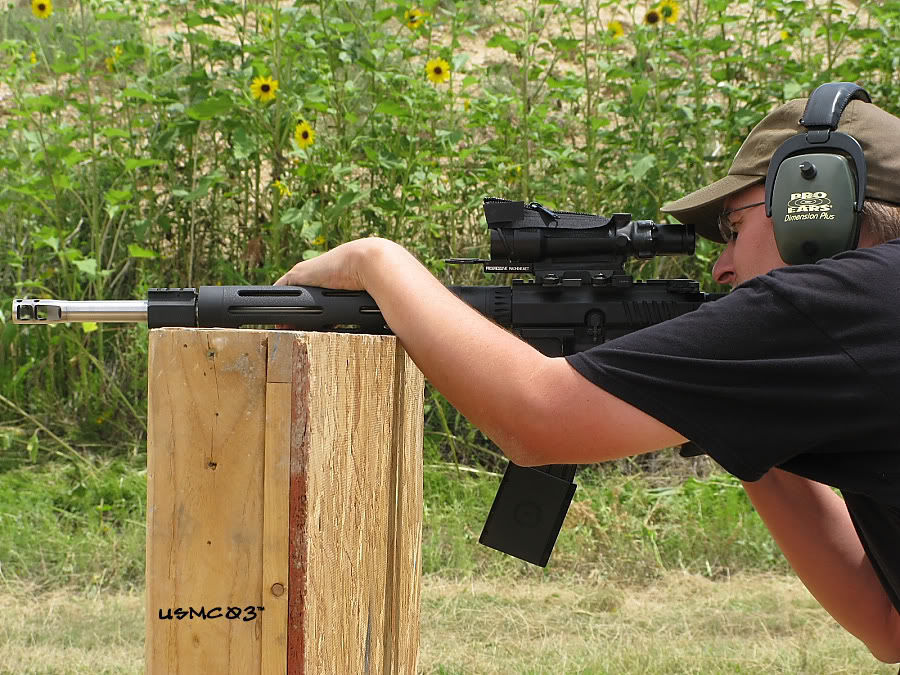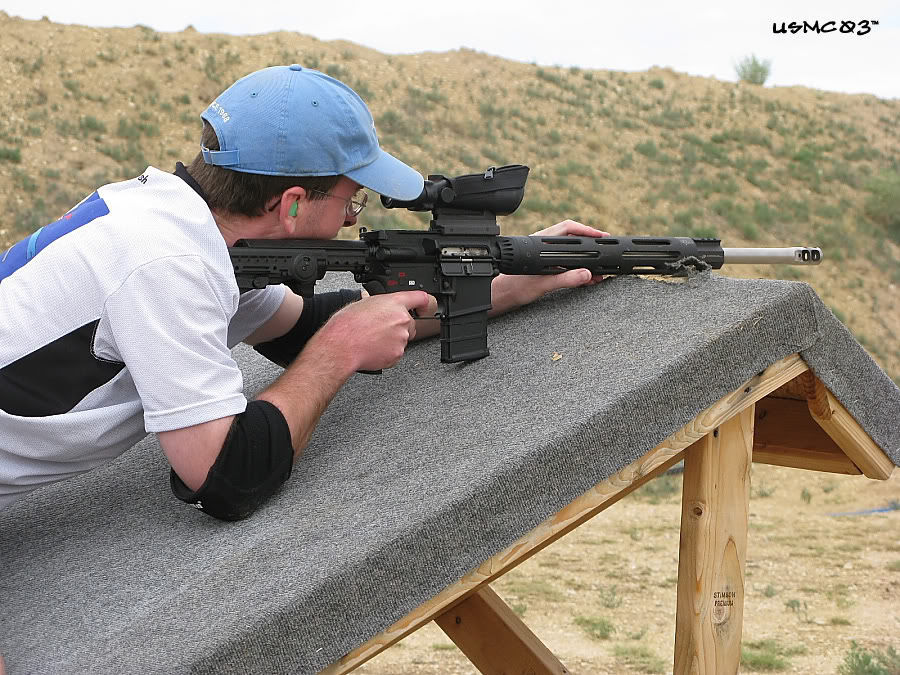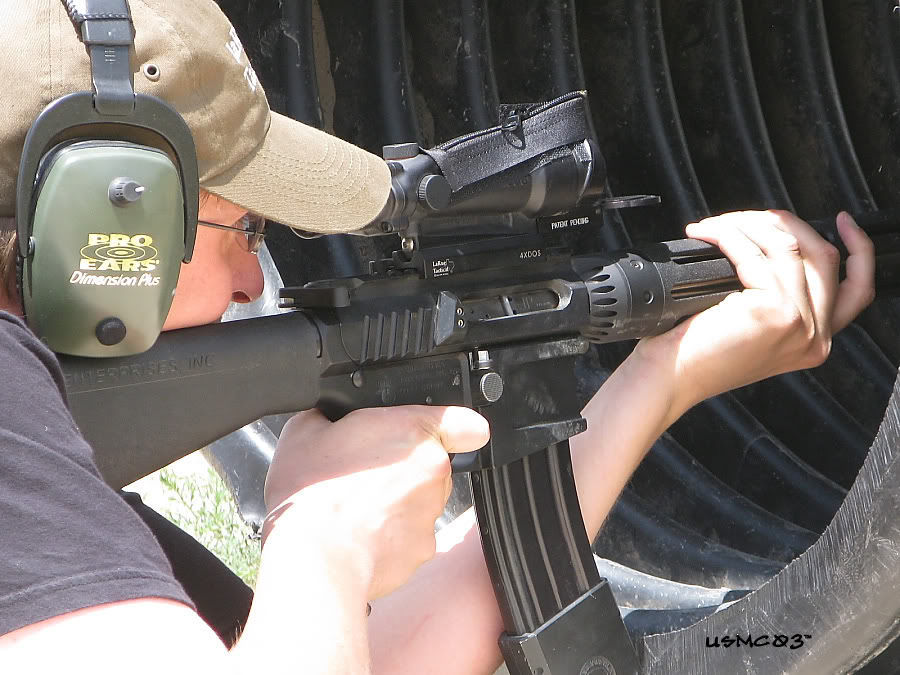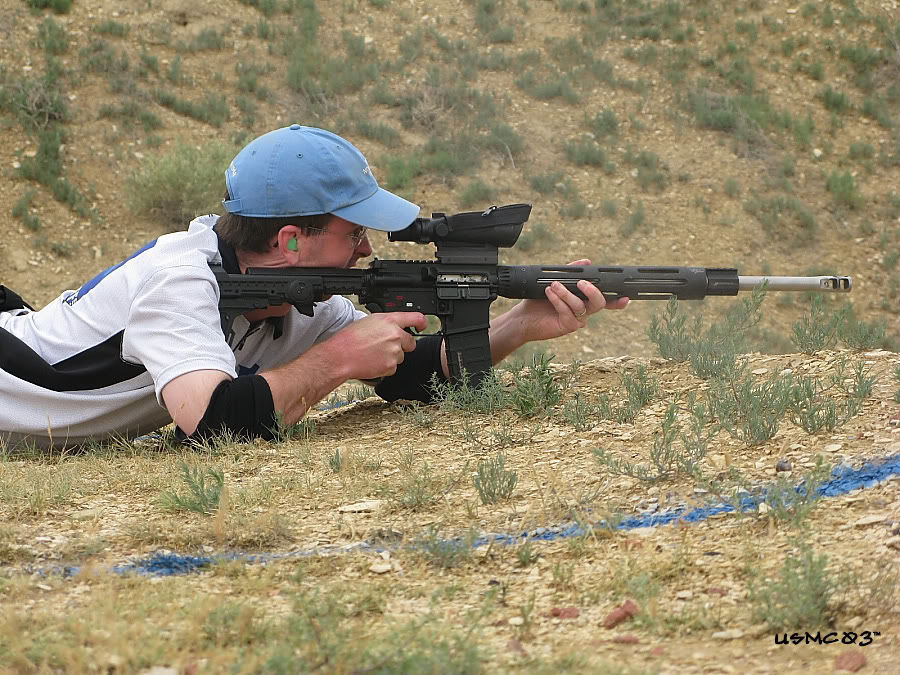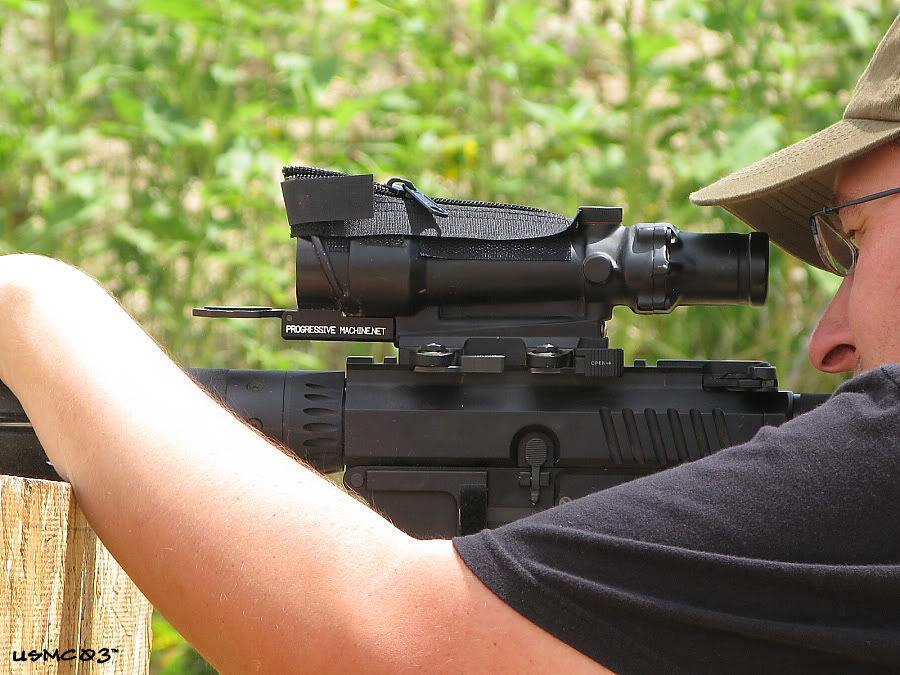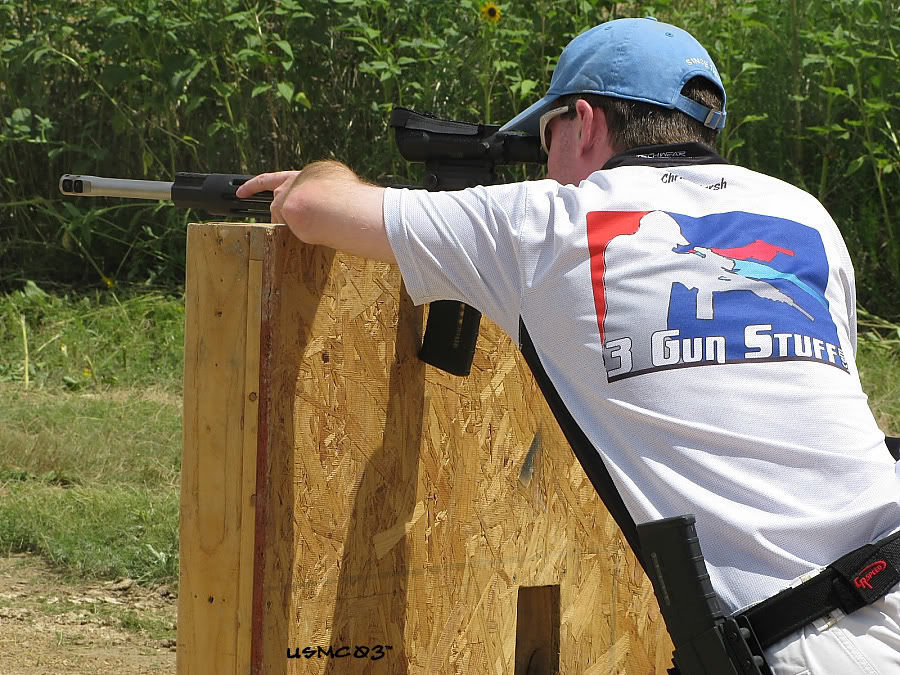 A couple pics of the newest version of the ScopeFly on the TA31. Note the improvements (ie. 550 cord that replaced the YKK zipper and the front attachment points that give the ScopeFly more "purchase" on the ACOG):