Noveske KX3 and Barrel Length Consideratons [2008-05-13]
(Originally written on 05-13-08)
From time to time I see new shooters wanting to put a Noveske KX3 on a 14.5" or longer barrel. I wrote the following for another law enforcement officer who was considering a Noveske KX3 for a 16" Colt LE6920:
I would not recommend a KX3 for a barrel over 11.5" (give or take an inch).
I ran a KX3 on my 11.5" barrel on my work gun. I liked that the KX3 directed the muzzle blast, flash, gases, and noise down range (toward the target).
Short barreled rifles can be obnoxious and when shooting in close proximity to other Officers. A Noveske KX3 on a short barreled rifle has utility.
Take the following into consideration if considering the Noveske KX3. The KX3 is 8 oz. (1/2 pound) and adds approximately 2.75" to the overall length of the barrel. Picture of the Noveske KX3: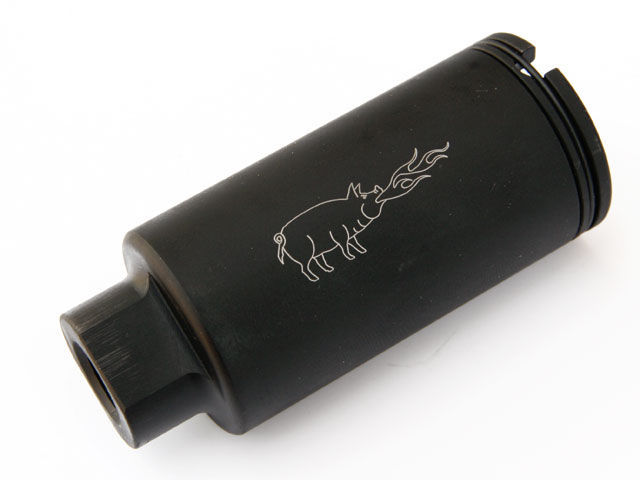 My 11.5" barrel with the KX3 was only 1.75" shorter than my 14.5" M4 with Sabre Defense long A2 flash hider (overall length is 16.1").
In my opinion the extra weight and length of the Noveske KX3 were a fair trade off for the benefits gained by the KX3 when running it on a Short Barreled Rifle (SBR).
Putting the KX3 on a 16" barrel would make the overall length of the barrel 18.75" (that's almost 19"). As was stated above the weight of the KX3 is 8 oz (1/2 lbs). The weight will be much more noticable on a 16" barrel than it would be on a 10.5" - 12.5" barrel because the weight (on the 16" barrel) is further away from the center of balance.
I like the Noveske KX3's on a short barreled rifle, but they have little to no benefit on longer barrels. In the picture below, the bottom gun is a 11.5" Short Barreled Rifle (SBR) with Noveske KX3 attached to the barrel, the carbine above it is a 14.5" barreled M4 with a Sabre Defense long A2 flash hider permanently attached (overall length 16.1"):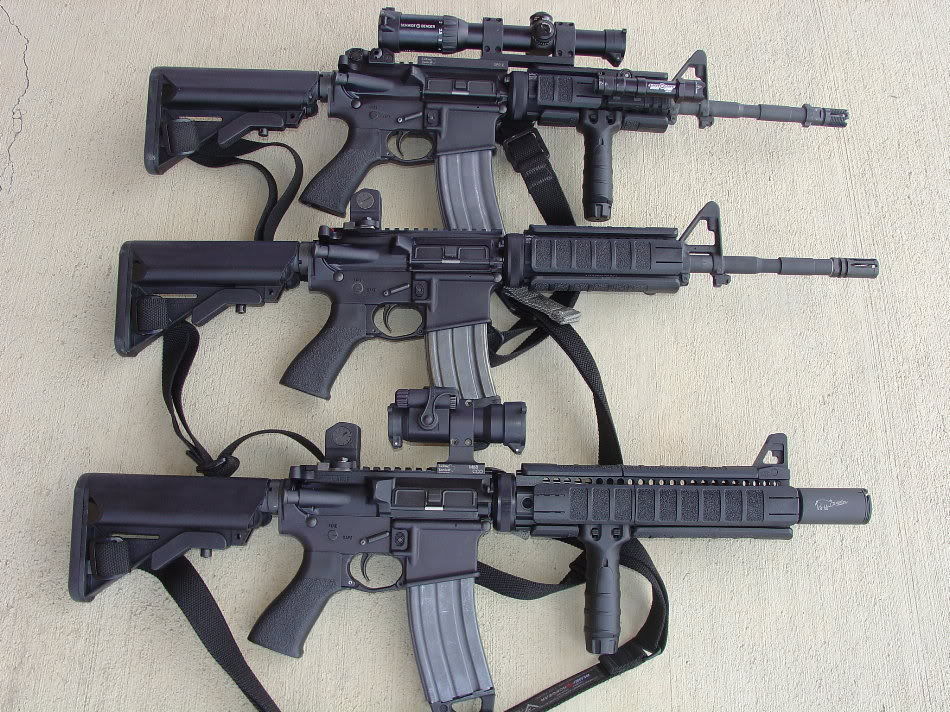 The KX3 does little to nothing to reduce muzzle flip or felt recoil. If you want quicker follow up shots (reduced muzzle flip), you may want to consider a muzzle brake or compensator. The down side to most muzzle brakes / compesators is that they are louder than a muzzle device like the USGI A2 compensator. The reason that most muzzle brakes are louder than flash hiders is because muzzle brakes directs the gases, muzzle blast, and noise directly out the sides of the muzzle brake (to the shooter's right and left sides). As a general rule, on a 16" barrel, my personal opinion is to stick with the factory USGI A2 flash hider / compensator.